Tyler Karr and Tori O'Brien
October 20, 2020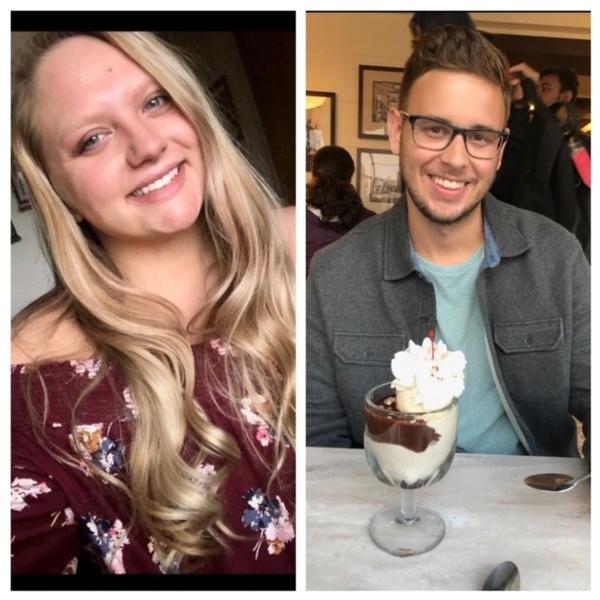 We are excited to have the Employee Spotlight on two of our veteran Employees for October. They have both been enthusiastically entering the feeding program in addition to their work in the ABA program.

Tyler Karr graduated from the University of Michigan and has been working with CBF for the last five years. Because Tyler has a sister on the spectrum, he deeply values the ability to work with kids in a life-changing way. Connection with the kids through play and naturalistic teaching is one of Tyler's strengths. In his free time, Tyler is a bit of a foodie! He enjoys cooking and exploring good food. He keeps active with working out, lifting weights and his two dogs Ellie and Max. Graduate school is Tyler's main goal for the future.

Tori O'Brien graduated from Eastern Michigan University and later Ball State University with her master's degree in Behavior Analysis. She is studying for her BCBA boards and will soon sit for her exam. Tori has worked for CBF for three years and highly values her connection with the children and families. She is looking forward to learning more and contributing to the feeding program. In her down time, Tori loves spending time with family, friends and dog Otto. She likes to relax and watch movies when she is not studying!