These Are A Few of Our Favorite Things
December 8, 2020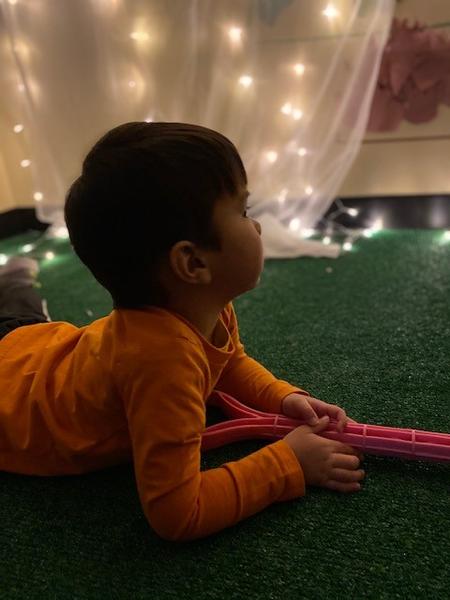 Christmas is shaping up to be a Thanksgiving re-do thanks to our new friend COVID-19. It looks like we will be staying home and pretty quiet this holiday season. To help with your holiday shopping, we have put together a list of 8 gifts we love for kiddos ages 2-18. Happy Shopping!
1). The Ample Wobble Board- An indoor/outdoor very portable balance board, bridge, lounge, ramp etc... this is a great multipurpose item you won't be sorry to have around! https://www.amazon.com/Ample-T...
2). Air Hockey- We have a traditional Air Hockey table here at CBF and the kids love it! It is a great time for all ages and with little effort you get a big effect. The link is one you can get from Amazon and is an affordable version but we got ours off of Facebook Marketplace (very reasonably I might add) from a family who's kids grew up and moved out. It's a great time! https://www.amazon.com/Choice-...
3). Stepping Stones- Again, we use these for a myriad of purposes here at the center and the kids, no matter the age, really enjoy them! Portable, easy to store and very versatile! https://www.amazon.com/dp/B07K...
4). Low Maintenance Aquarium- Consider a Betta fish! We have had our Betta for about a month now and we all love him! He is very low maintenance, and it's adorable to see the kids watch him, talk to him and ask to feed him. He is definitely a positive addition. https://www.amazon.com/Koller-...

5). Bubble fidget- Have you seen these things?! They are so satisfying...Trust us! https://www.amazon.com/DOUBMEE...
6.) BOOKS! BOOKS! and more BOOKS!- always the best gift to give and get!
7.) A Jellyfish Lava Lamp- Because it's just so cool! https://www.inspireuplift.com/...
8). A Magnet Set- Magnets are a fun, open-ended activity that is good to put out on a stay at home day. They help with coordination and problem solving. Great for almost every age! https://www.amazon.com/PlayMon...