Newest BCBA: Meet Rachel!
October 11, 2023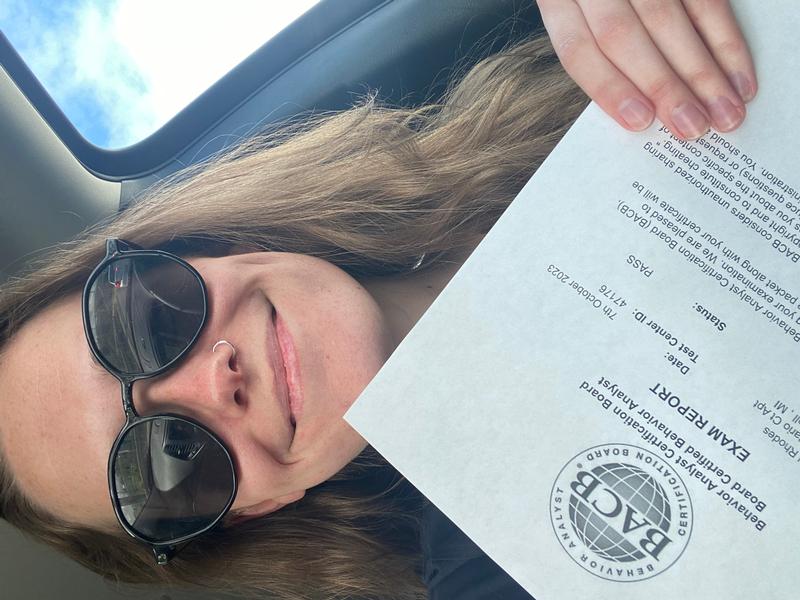 Welcome our newest BCBA, Rachel Rhodes! Rachel has been with Creating Brighter Futures since September 2018 and has made amazing strides throughout the company! Rachel appreciates the support from staff with clients and the support that is given to each other daily. Also, Rachel loves to see the growth of each child and how each client generalizes different skills in their lives. Who wants a boring job? Rachel enjoys how fun and different every day can be!
Rachel is a big fan of the Detroit Lions, loves to read, and hangout with her dog and family and friends!
Congratulations, Rachel! CBF knows you will persevere in everything that you do in your new role!