Jessica Ardner
September 16, 2020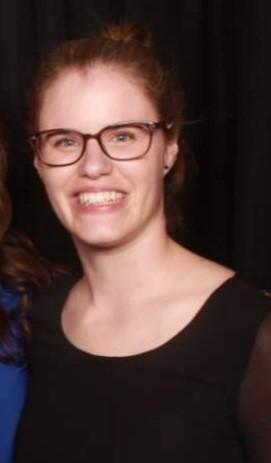 CBF is excited to show off our new SLP, Jessica Ardner! Jessica is a 2015 graduate of Eastern Michigan University where she obtained her Masters in Speech and Language Pathology. Jessica has spent the last four years in the public school setting where she gained experience with a variety of eligibilities.
Jessica's goals in coming to the CBF Speech program is to aid children in gaining and improving their functional communication and skills. She wants to see those skills used in school and home-life to the best of the child's ability. Jessica uses book companions to provide vocabulary and language exposure and dramatic play to work on application in realistic situations. She stands by her philosophy of "behavior is communication" and uses that to guide her sessions.
When away from the office, Jessica enjoys sewing, creating art, reading, games and camping. Her newest home project is building a chicken coup! We are thrilled to have her on the team to help our kiddos reach their communication goals.
WELCOME JESSICA ARDNER!