Exciting CBF news!
August 5, 2020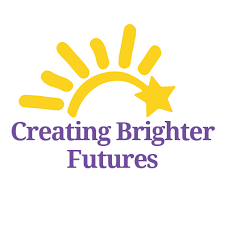 Here is some exciting news about our recent growth spurt! The press release reads as follows:
Creating Brighter Futures Expands Services to Meet the Needs of SE Michigan Families
Published August 3, 2020
Creating Brighter Futures, an Applied Behavior Analysis (ABA) therapy provider, is now offering expanded treatment options to serve Southeast Michigan families. The new services include Behavioral Feeding, Occupational Therapy, and Family Mental Health Therapy to improve the lives of children diagnosed with autism or other developmental disorders.
"There is a growing number of families searching for treatment, and we are excited to offer these developmental services to the families that need it," said Jessica Irish, Clinical Director of Creating Brighter Futures.
While fellow ABA providers in Michigan are making budget cuts related to the COVID-19 crisis, Creating Brighter Futures is dedicating more resources to fill the gap and assist families. It will now serve as the only Behavioral Feeding Program in Southeast Michigan, a valuable resource for families struggling with feeding challenges.
The new Behavioral Feeding Program addresses family training for children restricted to a feeding tube as well as children with motor deficits, which can make chewing and swallowing difficult. Because of these developmental difficulties, hundreds of SE Michigan children rely on liquid diets that may lead to nutritional deficiencies if not treated.
The new Behavioral Feeding Program from Creating Brighter Futures begins outpatient services on Monday, August 3, 2020. The center is welcoming Laura Sayers, a Speech-Language Pathologist skilled in feeding and swallowing treatment to lead this program. She will be supported by additional feeding technicians with a goal to offer intensive, inpatient treatment in 2021.
Creating Brighter Futures is also excited to introduce a new Occupational Therapist to extend their service offerings. Katherine Willim will join the team on Monday, August 3, 2020, to offer outpatient treatment to address fine motor skills, gross motor skills and sensory integration needs. Developing these skills helps children learn to walk, write, and feed themselves.
Creating Brighter Futures prides itself on treating families as a whole, recognizing the needs of a child impacts the emotional and mental well-being of the entire family. To address this need, Clinical Director Jacki Mayowski will begin mental health services in November. She holds a master's degree in Counseling Psychology and will offer both individual and family therapy services.
"With these new services, we can offer individualized treatment and allow families to come to one center for ABA, Speech Therapy, OT, and Behavioral Feeding," said Irish. "This makes families' lives a little bit easier."
Creating Brighter Futures offers Applied Behavior Analysis (ABA) therapy services for children diagnosed with autism or other developmental disorders. Its goal is to provide the skills, teaching environments, and learning opportunities necessary to improve the quality of life for clients in a center-based setting. Each child receives individualized, evidence-based treatments, supervised and supported by an experienced Board-Certified Behavior Analyst (BCBA).